Living Foods
Restoring The Body to Optimum Health
"It's not the food in your life, It's the life in your food" Hippocrates
Every year I journey to Hippocrates Institute to spend three weeks of "Taking Care, Taking Charge."
The basic concept I work with is detoxing, cleansing, and preventive healthcare. I follow a live and raw foods program along with specific green juices for cleansing and bodywork daily to help restore balance and daily exercise.
What is not to like about that?? Oh yes the Hippocrates Institute is in sunny Florida and I always schedule my retreat in February!
Founded by Dr. Ann Wigmore, who I had the pleasure of studying with 30 years ago, Hippocrates has had clear goals since 1957.
Goals and Focus
1. Research and implement research data for optimum health
    through the use of live, enzyme- rich foods.
2. Implement the healing effects of wheatgrass and leafy green
    sprouts.
3. Drink (3x daily) alkalinizing juice to detoxify the body and
    quicken waste elimination.
4. Daily exercises which include swimming, yoga, Tai Chi, and
    Meditation.
5. Detox systems such as Infra-red saunas, Colon
    Hydrotherapy, steam, and hot tubs.
6. Specific bodywork recommend for different goals and conditions
    needed–Reiki, Polarity Therapy, Acupuncture, H-Wave therapy,
    Lymphatic Drainage with oxygen, and all types of massage.
7. Personal Health Evaluations, Naturopathic testing, and medical
    assessments.
8. Complete raw and live meals (besides all your green juice)
9. Focus on a Positive outlook on life and use mental health
    training and working with mental health counselors.
10. Last but not least is a focus on the belief and having faith that
      good will prevail.
Why Living and Raw Foods?
Live foods are composed of: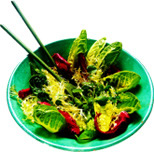 Raw, uncooked vegetables and fruits
Germinated, sprouted grains
Nuts and Seeds
Sprouted Legumes
Green sprouts grown on trays
Alkalizing juices
Dehydrated, fermented foods.
Reasons are many for a living food diet
*  First and foremost Raw and live foods are "Jam packed" with
active enzymes.
* Also abundant with active/plant based vitamins and minerals-
filled with oxygen and natural fiber.
* Raw/live foods produce alkalinity which reduces inflammation and
conditions created by acid based diets (heavy meat, dairy, fast
and processed foods)
* Live foods such as sprouts, are as live as you can get, still growing
until you eat them.
* Contrary to popular belief, fresh, raw and living foods have tons
of protein. ie, sunflower sprouts represent a complete protein.
They contain every amino acid your body needs.
Ref: B.R. Clement, Hippocrates Health Program
No One Diet Can Claim To Be Perfect For Everyone But…..
I personally advocate trying to do as much of a plant based diet as possible along with it being at least 50% raw. This is a challenge to many but the benefits outweigh the struggle.
Step by step, inch by inch and doing what you can to add more live and raw foods is best.
You will have more success if you add these foods slowly and add what you like first. By the way…a plantbased live foods diet does not mean having a bowl of salad greens every day. Variety is the spice of life.

Live Food Suggestion
Raw Hummus (sprout the chick peas)
Marinated Veggie Kabobs
Nut cheese blend nuts and seasoning
Nut meatloaf
Helpful References
1. Clement, Brian R., Hippocrates Health Program,
     www.hippocratesinstitute.com
2. Campbell, Colin,  China Study, (I highly recommend you read this)
3. Robbins, John, Diet for a New America,
    Sellpoint Publications 1987
4. Wigmore, Ann. Hippocrates Live Food program, Boston, MA,
     Hippocrates 1984
5. Recipe Book for Raw Foods Healthful Cuisine by Dr. Anna Marie
    Clement and Chef Kelly Serbonical.
    www.hippocratesinstitute.org
Healthy Tidbits
Childhood Obesity
New research is showing that childhood obesity is linked to formula fed babies who also start solid foods before they are 4 months old
American Academy of Pediatrics suggested introducing solid food at 4-6 Months.
In the study breast-fed babies face no additional risks of obesity regardless of when they start solid foods.
Ref. Journal of American Medical Association, 2005.
Some Rules for a Great Sleep
Open window at night
Keep room as dark as possible
Avoid plastic materials
Avoid metal and water beds
If possible avoid all electrical devices in bedroom, including cell phones, t.v., charging device, night lights, electric blankets.
A good night's sleep is the best thing you can do for your health.
Best Fruits To Eat
These fruits are best to eat first:
Apples                                 Lemons
Bananas                              Papaya (yellow best) 
Cherries (deep red only)    Pears
Coconut (green)                 Watermelon (but eat alone)
Kiwi
Eat organic, unsprayed fruit that is tree ripened, also choose fruits in their season.
High Carbs Increase Women's Chance of Heart Disease.
Study "Women who eat diets heavy in certain carbo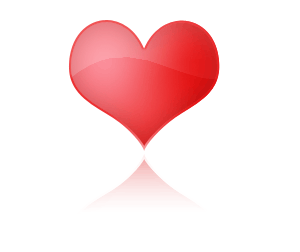 hydrates may be at a greater risk of Coronary Heart Disease."
news, www.bbc.co.uk April 2010
The carbs have a high glycemic index such as bread, pizza, and rice. These foods raise blood sugar quickly.
Women whose diets had the lowest glycemic index have half the heart disease.
Bread is the key villain –  no more french hot bread dripping in butter or olive oil! So Sorry!
Holistic Health Research

Since we are discussing the importance of enzymes and rich, live foods, there's nothing easier and tastier than nutritious microgreens – truly a superfood! At a glance these might seem like sprouts but they are actually little seedlings.
Find out more about how easy it is to grow microgreens from Fiona Hill in her new book
Microgreens: How to Grow Nature's Own Superfood.
Follow this link to find it at your local library Enter your zip code for local availability.
Or take a look at the website: Growing Your Own Microgreens
Heidi-Beke Harrigan
irharp1440@yahoo.com